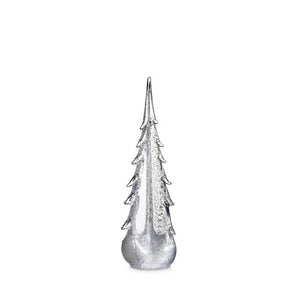 Simon Pearce 14" Silver Leaf Evergreen Tree
The Vermont Silver Leaf Evergreen is handcrafted by infusing the molten glass with pure silver. This tree will last long after the holidays to bring nature inspired decor into your home all year long. Handmade in USA using centuries-old techniques. Includes gift box.
14"x5.5" 6682
May not be shipped. Only available for in store pick up.