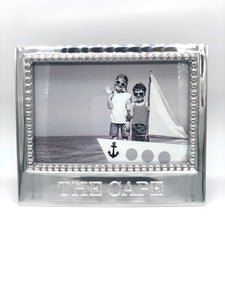 Mariposa "The Cape" Beaded 4x6 Frame
Mariposa's engraved statement frame is fashioned from polished aluminum. Its surface is buffed to a gleaming finish which is accented by a gracious pearled border. It fits a 4'x6' photograph. 
Mariposa utilizes artists from all over the world to create unique gifts and tableware from 100% recycled aluminum. All products will not tarnish. 
3906E