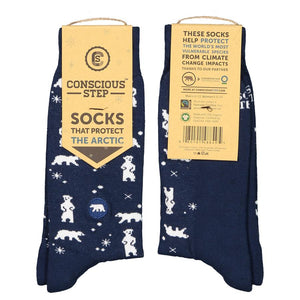 Conscious Step Socks that Protect the Arctic S
Feel good about buying these extra soft, seamless toe, organic cotton socks. Made with terry padding in the sole for additional comfort. Each sock supports Conservation International in stopping the adverse effects of climate change.  
Small US W 5 - 9 US M 4 -8 
5% organic cotton 23% polyamide 2% spandex. 
Vegan and fair trade certified
MSCON004