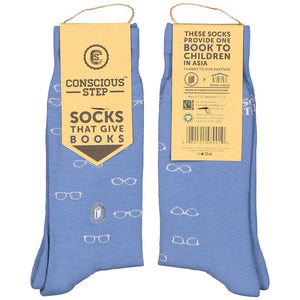 Conscious Step Socks that Give Books S
Feel good about buying these extra soft, seamless toe, organic cotton socks. Made with terry padding in the sole for additional comfort. Each pair gives a child a book through Room to Read.
Small US W 5 - 9 US M 4 - 8   
75% organic cotton 23% polyamide 2% spandex. 
Vegan and fair trade certified
MSEDU005