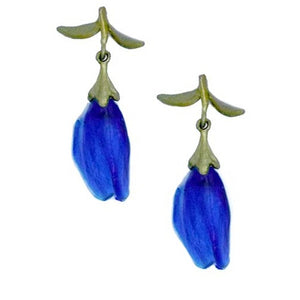 Silver Seasons False Indigo Large Glass Bud Post Earrings
The false indigo represents protection and love but we just love its vibrant flowers.
Michael Michaud's work is highly recognizable and sought after. He begins each design by making a model from natural elements and then transforms it into his exquisitely detailed jewelry.
Approx 1" #68 3153BZ