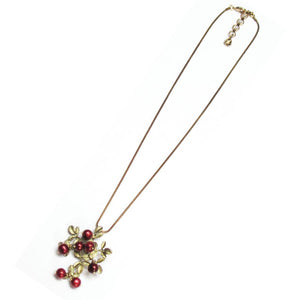 Silver Seasons Cranberry Pendant
A great gift for any nature lover with freshwater pearl cranberries. Perfect for the Holidays and beyond.
Michael Michaud's work is highly recognizable and sought after. He begins each design by making a model from natural elements and then transforms it into his exquisitely detailed jewelry.
16" #56 8054BZCR