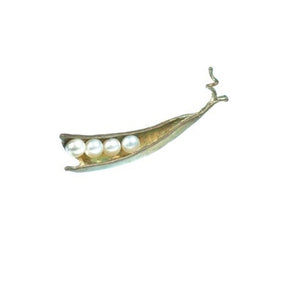 Silver Seasons Four Pearl Peapod Pin
As pea pods are a symbol of new life, this pin is a subtle ode to nature's beauty. Cast bronze is finished with luminous freshwater pearls.
Michael Michaud's work is highly recognizable and sought after. He begins each design by making a model from natural elements and then transforms it into his exquisitely detailed jewelry.
Approx 2" long. #11 5687BZWP