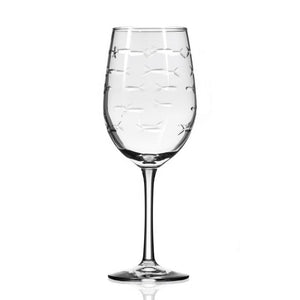 Rolf School of Fish Small White Wine Glass
Rolf White Wine Glasses in the very popular School of Fish design. This is our most popular line of etched wine glasses, featuring several small fish circling the glass, each one diamond-wheel cut and sparklingly polished. One fish went rogue, can you find him? 8" tall x 2 3/4" wide, 12 Fl. Oz.
*Must be ordered in quantities of 2 or more, please. Price listed is per glass.