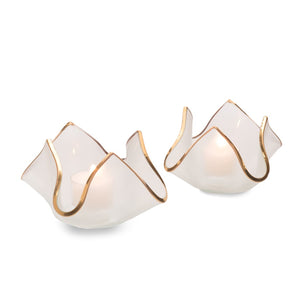 Annieglass Handkerchief Votive
A classic gently sculpted votive candle holder of frosted glass with 24K gold trim. Annieglass is durable and chip resistant. The precious metal rim is per mantle fused and will not wear off or chip. Each piece is handmade and engraved for authenticity.
Please note price is for one votive. 
7 X 7 X 5