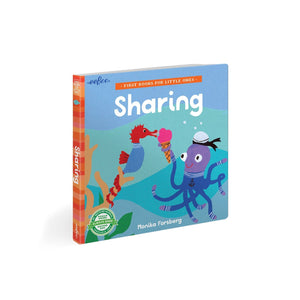 Eeboo First Books for Little Ones Sharing
Sharing is so fundamental to family, friends and socialization - here is the perfect way to start that conversation.
Eeboo is a woman owned and mother run New York based company which creates beautiful toys, games and puzzles with input from educators, psychologists, artists and families.
5.5"x5.5"