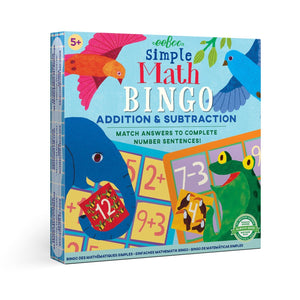 Eeboo Simple Math Bingo
Make learning fun and build on early math skills. Cleverly designed with double sided board so that children can pick to solve addition or subtraction math problems.
6 double sided game boards. Not a racing game so everyone has enough time to solve the problem and works with children of differing math levels.