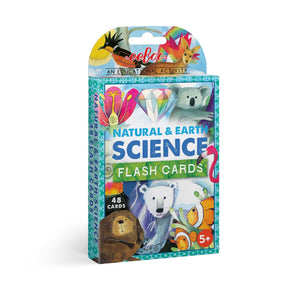 Eeboo Natural & Earth Science Flash Cards
What a playful introduction to some of the many interesting facts about our world that will stimulate learning and ignite curiosity.
Eeboo is a woman owned and mother run New York based company which creates beautiful toys, games and puzzles with input from educators, psychologists, artists and families. 4.25"x5.75"